Binary Noggin would like to welcome Connor Rigby to the team. Connor works in embedded Linux, specializing in Elixir as part of the Nerves core team. He spent the last three years honing his skills as the lead Embedded Systems Engineer at FarmBot. Now he will be taking up residence with Binary Noggin as a senior engineer, where he will help continue to grow our expertise in Elixir and Nerves.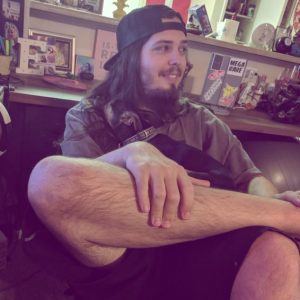 Connor's tech interests include making hardware do things it was never meant to do. He once used an Xbox as a personal web server and a PlayStation Portable as an IR remote for all his TVs. He has been known to port Linux and other custom software to various game consoles, modify software that runs on car engine computers, and dabble in amateur radio, robotics, software security, and video game hacking.
Outside of work, Connor spends most of his free time building and restoring old cars and other mechanical gear. He also spends time racing his rebuilt vehicles. His current track car, a 1992 Mazda Miata, is powered in part by a custom dashboard built with Nerves.
Over the next year, Connor wants to work on large scale, highly concurrent Elixir applications. He also has hopes for a full Elixir stack, starting with embedded Elixir with Nerves, all the way up to an Elixir web backend.
I first caught up with Connor at ElixirConf a few years ago. He was running Elixir on his GameBoy. At that moment, I knew that I had to get to know Connor, and have enjoyed catching up with him at conferences ever since. I am excited to have Connor join Binary Noggin as we continue to pursue work in open source software, embedded systems, and Elixir applications.
Like what you read? Subscribe to our mailing list below to stay up to date with Binary Noggin!